Are you looking for a fun way to entertain your kids?
Bounce houses are a great option! But what are they made of?
You may be wondering if they're safe for your children. Don't worry. I've got you covered! In this article, I'll provide an overview of what bounce houses are made of and why they're so popular.
Bounce houses have become increasingly popular over the past few years. They provide hours of entertainment and fun for children without parents having to spend a fortune.
But with all the jumping and bouncing that goes on, it's interesting to know what materials these structures are made of.
The materials used in bounce houses vary depending on the manufacturer, but most are made from heavy-duty vinyl fabric or nylon material. These fabrics are specially designed to be puncture-resistant and tear-resistant to protect children as they jump and play inside them.
Additionally, most bounce house companies use fire retardant fabrics for added safety measures and even triple or quadruple stitching in the seams.
In this article, we'll explore the different materials used in bounce houses, why they're so popular among families with young children, and how their construction ensures safety for everyone involved. So keep reading to learn more about this exciting form of entertainment!
Overview Of Bounce Houses
Imagine a colorful and exciting carnival atmosphere with children's laughter, music, and fun all around. That is what bounce houses, also known as commercial inflatables, bring to life.
Inflatables come in all shapes and sizes – from inflatable slides to obstacle courses – offering children hours of safe entertainment.
But what are these popular inflatables made of?
Nylon bouncer materials are the key components used in their construction.
As we explore further, let's take a look at the materials used in the making of a bounce house.
What Are Bounce Houses Made Of – Materials Used In Construction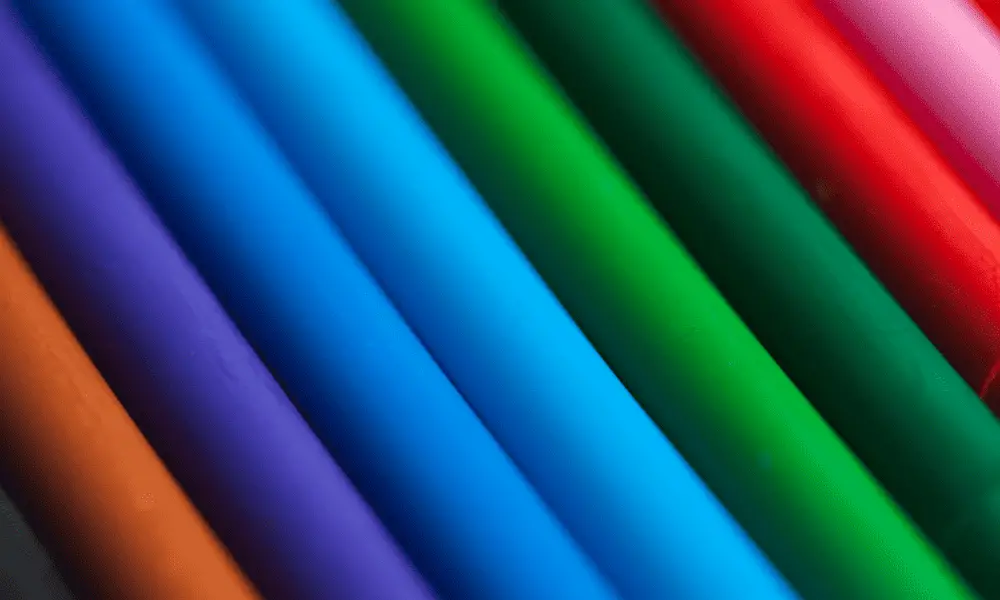 Bounce houses are typically made from commercial inflatables, which are usually constructed from a strong vinyl material.
This vinyl material is often referred to as PVC tarpaulin and is a combination of polyester and nylon that has been treated with fire-resistant chemicals for safety purposes.
The material is incredibly durable, making it capable of withstanding the wear and tear that comes with children jumping around in the bounce house. It's also lightweight so that it can be easily set up and taken down for easy storage or transportation.
Furthermore, the material is waterproof, so you don't have to worry about damage from rain or snow. In addition, the seams are strong enough to keep the air inside while allowing some flexibility when it comes to installation.
All these features make this type of material ideal for use in constructing bounce houses.
Types Of Bounce Houses
The types of bounce houses vary greatly, depending on the purpose for which they are used. Most come in two primary forms: commercial and residential.
Commercial bounce houses are typically larger and made from heavier-duty materials such as nylon or vinyl. In contrast, residential bounce houses are usually smaller and made from lighter-weight materials such as nylon or polyester.
Residential bounce houses could even be used indoors, whereas commercial bounce houses are for outside.
Here are a few of the most popular types of inflatable bouncers:
Moon Bounce: A traditional moon bounce is a large inflatable structure with an interior jumping area, often shaped like a half-circle or dome. It can be used indoors or outdoors but is primarily designed for use by children.
Heavy-Duty Nylon Bounce House: This type of bounce house is made with heavy-duty nylon fabric that is resistant to tearing and ripping. The interior jumping area may be round, square, or rectangular in shape, and it can accommodate multiple jumpers at once, even adults (check weight limit).
Inflatable Slide Combos: An inflatable slide combo is a combination bounce house and slide unit that features an enclosed jumping area with a built-in slide attached to one end. These units are great for birthday parties and other outdoor events where kids can have fun without having to wait in line or take turns using different equipment. There are also two types of slides, regular "dry" slides and water slides.
No matter what type of bounce house you choose, it's important to remember that safety should always be your top priority when it comes to children's playtime activities.
Make sure you read all instructions carefully before setting up any kind of inflatable bouncer and always supervise your children while they're playing inside the unit to ensure their safety at all times. With these precautions in place, everyone can have a great time bouncing around!
With this information about the various types of bounce castles available, readers now have an understanding of the different types available for both commercial and residential use.
The next section will explain further differences between large residential bounce houses versus commercial bounce houses so readers can make informed decisions when deciding which type best suits their needs.
Residential Vs. Commercial Bounce Houses
Believe it or not, bounce houses are incredibly durable structures! From residential bounce houses to commercial inflatable bounce houses, these inflatable structures are constructed from polyester Oxford and other durable materials.
They're designed to withstand the wear and tear of children's play.
Residential bounce houses are typically smaller than commercial ones and often feature only one or maybe two small features like slides or bounce areas. They may also come with a built-in basketball hoop for added fun.
Commercial models tend to be larger in size and have multiple slides, obstacle courses, climbing walls, and more.
Both types of bounce castles are designed with safety in mind, so parents can rest assured that their children will have an enjoyable time without any risk of injury.
The material for both is very strong, though the commercial is usually the winner here as the companies know they will be inflated, deflated, then moved. Since most of these are rented out they want to make sure the bounce house will last.
With these different types of bounce houses available, there is sure to be one that suits your needs perfectly. Now let's explore some of the common designs and themes for bounce houses that you can find today!
Common Designs And Themes For Bounce Houses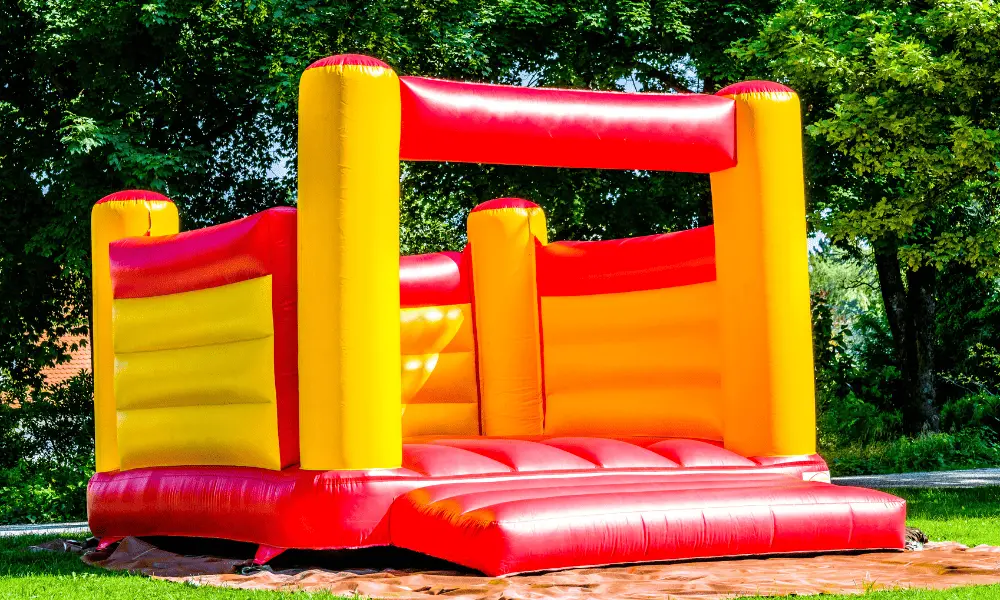 Bounce houses are typically inflatable structures made of heavy-duty nylon. They come in all shapes and sizes, from an inflatable castle to an inflatable obstacle course.
It's important to check the manufacturer's specs before purchasing a bounce house, as they must be water-resistant, durable, and have fire-retardant features.
The size is very important as you want to make sure it will fit in the space you have, plus have clearance around it. Not only that, but you want to make sure the electricity and the bounce house blower will not be in the way.
When it comes to choosing a design or theme for a bounce house, there are many options available. Here is a breakdown of some of the most popular designs:
| Design | Description |
| --- | --- |
| Inflatable Castle | This classic design is perfect for birthday parties and special events. It typically comes with turrets and colorful banners for decoration. |
| Inflatable Obstacle Course | A great choice for active kids who love to run around! It usually has several sections or obstacles that can be connected together for even more fun. |
| Water Slide Bounce House | Combines two activities into one with a water slide attached to the side of the bouncing area. Perfect for hot summer days when you want to cool off! |
No matter what type of bounce house you choose, make sure it's made from high-quality materials that can handle lots of jumping and bouncing around! With so many different designs to choose from, there is something out there to fit everyone's needs and budget.
Delivery, Setup, And Takedown Of A Bounce House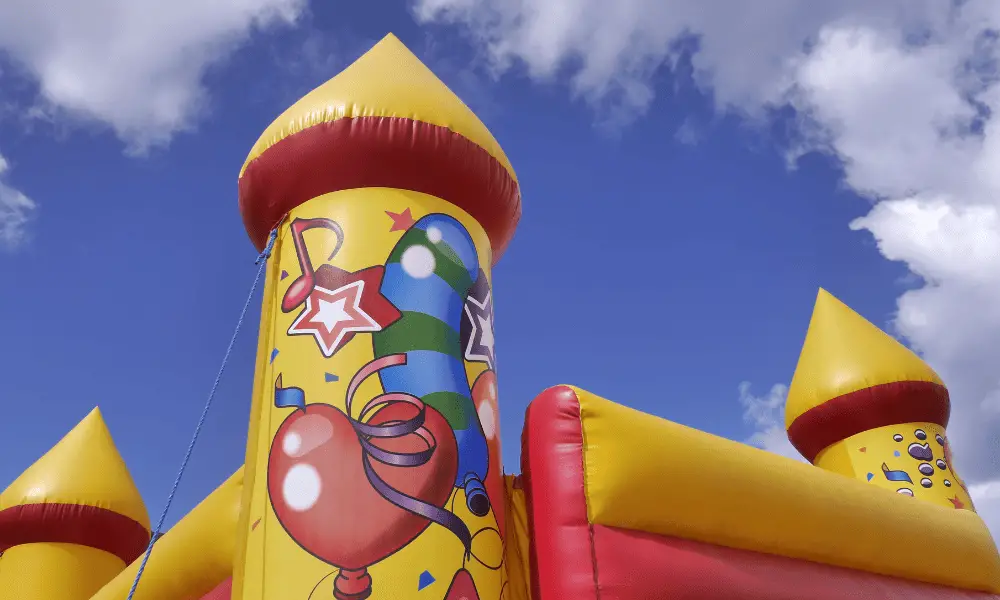 As we've discussed, there are many designs and themes for bounce houses. But what are they made of?
Generally speaking, a bounce house is made of Oxford cloth or heavy-duty nylon fabric that is reinforced with commercial-grade vinyl.
The stitching is usually quadruple-stitched to ensure strength and durability. It's important to note that the material used in a bounce house needs to be fireproofed too.
Rental companies are responsible for delivering, setting up, and taking down the bounce house. They will inspect it before delivery to make sure it's safe and secure.
The setup process typically takes around 30 minutes, depending on the size of the inflatable and how many people are involved in setting it up. After setup is complete, most rental companies will give you instructions on how to use it safely, as well as offer additional safety tips.
When it's time to take down the bouncy castle, rental companies will come back and handle all of that too! They'll inspect it again once taken down to make sure there was no damage done during use or take down.
Don't forget to offer the person a tip for helping with the setup of the bounce house.
Many rental companies offer clean-up services as well, so your party space can be returned to its original condition in no time at all!
With the right safety precautions taken, a bounce house can provide hours of entertainment for your family and friends alike!
Frequently Asked Questions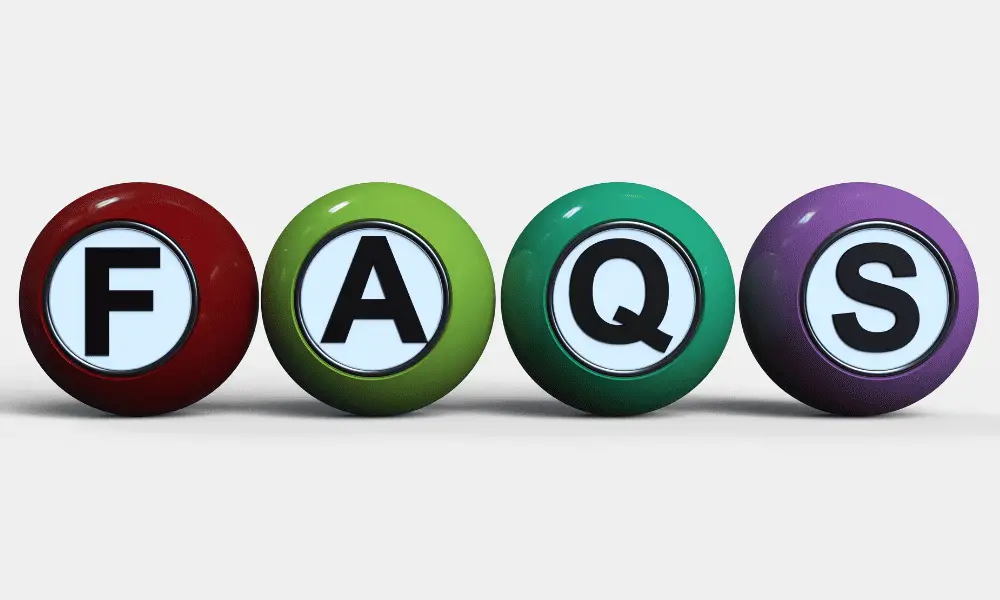 How Often Should A Bounce House Be Inspected For Safety?
When it comes to safety, inspecting your bounce house regularly is essential. In order to keep everyone safe and having fun, there are certain steps you need to take to ensure that the equipment is in good condition.
Here's what you should look out for:
Check for any tears or holes in the material.
Make sure there are no sharp objects sticking out that could cause injury.
Ensure the blower is functioning properly and secured firmly to the ground.
Inspect all connections and wires for signs of wear or tear.
Make sure the blower and wires are out of the way of children.
Print out bounce house rules for the kids to follow.
It's important to inspect your bounce house at least once a year, especially if it's used often or has been stored away for long periods of time. If you notice any damage, contact a professional immediately to make sure everything is up-to-date with safety standards and regulations.
Additionally, always supervise children when they're playing in a bounce house and make sure they're not jumping too high or engaging in rough play that could result in injury or damage to the structure itself.
Being attentive and taking proactive measures can go a long way toward keeping everyone safe while still having loads of fun! Taking the time to inspect your bounce house annually will help ensure no one gets hurt while everyone enjoys an amazing bouncing experience!
Are Bounce Houses Safe For Toddlers?
When it comes to toddlers, safety should always be the number one priority. That's why parents often have questions about whether or not bounce houses are safe for their children. With a few precautions and regular inspections, bounce houses can be an enjoyable experience for little ones of all ages.
The most important thing to consider when using a bounce house is the age of the child. Younger children should never be allowed in an inflatable structure without adult supervision, as they may not understand the risks involved.
We also recommend starting them out on a much smaller bounce house bouncing by themselves with an adult watching. Any kid under 2 years old should not consider bouncing yet.
Additionally, if there is any chance that the child may fall out of the structure, additional padding or a crash mat should be used to help protect them from injury.
In addition to safety concerns, it's important to make sure that the inflatable structure itself is in good condition. Regular inspections by both the manufacturer and rental company will help ensure that any potential issues are addressed before they become dangerous. Additionally, it's important to follow all instructions and guidelines provided with the device for proper setup and maintenance.
By taking these simple steps and ensuring regular inspections, parents can rest assured knowing that their little ones are safe while enjoying a bounce house.
How Much Does A Bounce House Cost?
Buying a bounce house for a toddler can be a great way to bring joy into their life and keep them entertained. But how much does one cost? It may surprise you to find out that the price of a bounce house ranges from hundreds to thousands of dollars. Let's take a closer look at the cost of these fun inflatable structures.
When it comes to the price tag, several factors will affect how much you'll be spending. The size and type of bounce house you choose, as well as where you buy it from, will all play a role in determining the overall cost. To put a dollar amount on this, bounce houses can range from $80 – $7,000 from the ones I have seen.
Additionally, if you need to rent accessories like blowers or stakes, this will cost upwards of your total bill. With such an unpredictable range in prices, finding the right balance between affordability and quality is key.
To make sure your purchase is worth it, consider doing research on different brands and models before buying one online or in stores. You should also read customer reviews and ask around for personal recommendations before making your decision.
No matter what option you go with, investing in a high-quality bounce house can provide endless hours of fun for your little one while keeping them safe and secure. So don't let sticker shock deter you from enjoying these amazing inflatables – just do your due diligence when selecting the perfect bounce house for your family!
Do Bounce Houses Require Any Special Tools For Setup?
Setting up a bounce house can be a big undertaking, so it's important to know what kind of special tools – if any – are necessary. Having the right equipment is key to making sure your bounce house experience is safe and enjoyable. So, do bounce houses require any special tools for setup?
The answer is yes, but the specifics depend on the type of inflatable industry bounce house you choose. Most commercial inflatable models and, nowadays, indoor models will typically require an air compressor or some other form of blower to keep them inflated, which is usually included.
Additionally, you'll need some kind of anchor system, such as stakes or sandbags, to secure the bounce house in place. These are never included. You may also need an extension cord to power the blower, depending on how far away your outlet is located.
A patch kit is very nice to have; you never know when you will tear your inflatable. At times these are included with a carrying case for the bounce house.
In short, you'll need several different items in order to properly set up a bounce house. However, it's important to note that many companies will include all necessary tools with their rental packages so that you don't have to worry about bringing any extra equipment with you.
Before renting a bounce house, make sure to ask if all necessary setup items are included in the rental fee so that you can plan accordingly.
Here is a quick list to make sure you don't miss anything:
Bounce house
Bounce house blower(s)
Bounce house anchors (if windy)
Extension cords
Patch kit
Carrying case
Does this include setup?
Does this include pickup?
Does this include insurance?
You may also want to find some old blankets/pillows/carpets lying around. They work great, putting them in areas that are not necessarily dangerous but could cause issues. A lot of parents put blankets and pillows right outside the bounce house just in case kids fall when they come out of the bounce castle. They also use the carpets to put overtop the extension cords to avoid tripping hazards.
Is It Possible To Rent A Bounce House For A Short-Term Event?
Yes, it is possible to rent a bounce house for a short-term event. It is becoming increasingly popular to have bounce houses at birthday parties, block parties, and other occasions. This is great news for those looking to add some extra fun to their event without going through the hassle of buying and setting up a permanent one.
Renting a bounce house is often cheaper than buying one outright, as it eliminates the need for costly maintenance and storage fees. Plus, you don't need any special tools to set up or take down the rental — all you need is an electric outlet and some space!
In addition to the rental business, most companies that offer bounce house rentals for other events will also provide delivery and setup services, so you don't have to worry about doing it yourself.
You can even get themed bounce houses if you're throwing an event with a particular theme or character in mind. With so many options available, renting a bounce house for your next event has never been easier!
Another great thing is if you don't want to deal with setting them up, there are even indoor bounce house companies that take a warehouse and fill it with bouncing-type equipment for kids to play. They are very popular for birthday parties as they handle everything for you, of course, for a price.
Conclusion
The joy and fun that bounce houses bring to children of all ages are unparalleled. Whether you're hosting a birthday party, family reunion, or just having a good time in the summer sun, they're sure to be the hit of any event.
Though they may seem like a simple concept, choosing the right bounce house and understanding what certain materials it's made of can ensure an enjoyable and safe experience for everyone involved.
From inspecting for safety and cost considerations to understanding how to set up and maintain a bounce house, this article has provided an abundance of information that will help families make informed decisions when purchasing or renting a bounce house.
No matter what type of event you plan on hosting – from super-sized birthday parties to gatherings that are out-of-this-world fun – there's no better way to get your guests bouncing than with a quality bounce house.
With its sheer size alone, it literally towers over any other attraction, creating an atmosphere of excitement so intense you'd think the sky was raining candy!