Did you know that approximately 100,000 trampoline-related injuries are reported annually in the United States alone?
However, don't let this statistic deter you from enjoying one of the most exhilarating backyard activities.
With a carefully selected trampoline designed to withstand harsh weather conditions, such as strong winds and storms, your safety concerns can be mitigated significantly.
You're about to discover three of the best trampolines for windy areas – each offering unique features that prioritize stability, durability, and above all, safety.
Brands like LUKDOF, Jumpflex, and JUMPZYLLA have revolutionized outdoor fun with their wind-resistant designs.
These heavy-duty models not only promise an incredible bouncing experience but also guarantee longevity with features such as galvanized steel frames, anti-rust coating, and reinforced T-joint connections.
So get ready to leap into freedom without worrying about your trampoline taking flight at the first gust of wind!
Key Takeaways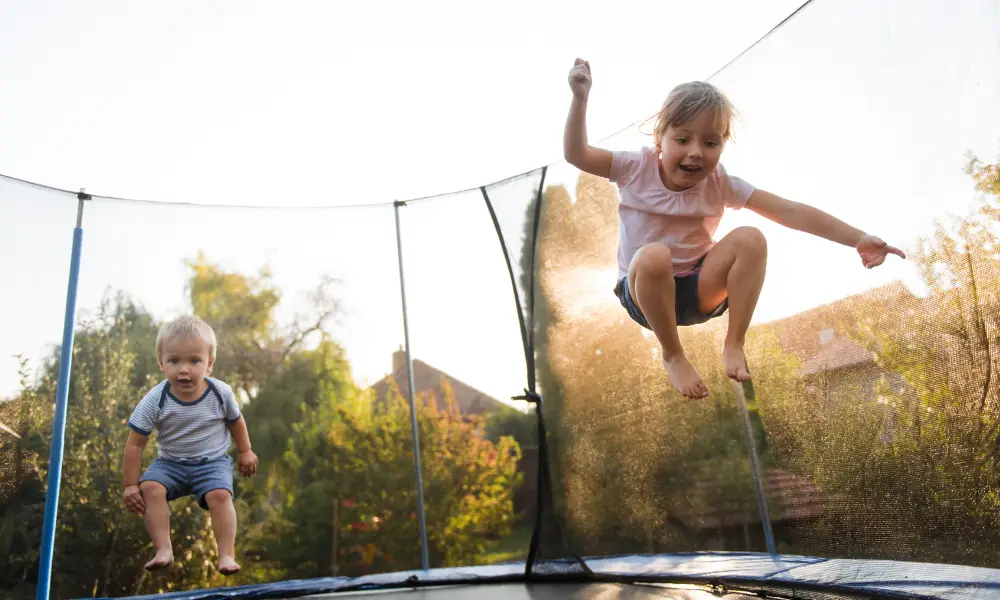 LUKDOF 16FT Trampoline features safety measures such as reinforced T-joint connections, 6 W-shaped legs, and a 360° safety net to ensure stability and prevent accidents in windy areas.
Jumpflex Trampoline offers a SafeSeal system with no gaps or holes when the trampoline door is zipped shut, making it suitable for windy areas.
JUMPZYLLA Trampoline is designed with a sturdy galvanized stainless steel frame, curved support poles, and waterproof foam, making it durable and safe for use in windy areas.
All three trampolines mentioned have positive customer reviews regarding their quality, durability, and ability to withstand windy conditions.
Understanding Wind-Resistant Trampolines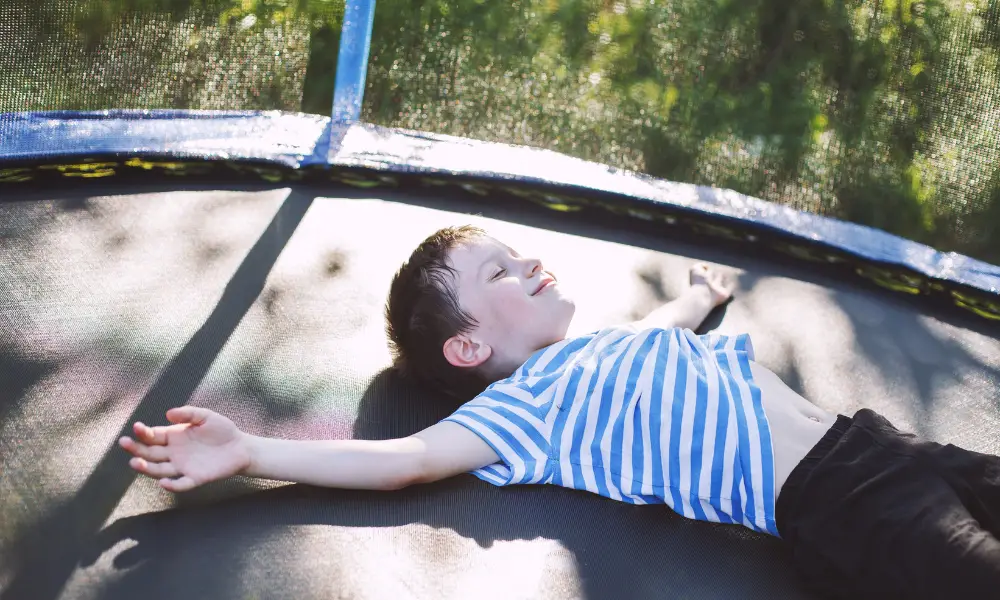 When it comes to trampolines well-suited for windy areas, features such as the LUKDOF 16FT Trampoline's windproof ground stakes and straps or the Jumpflex Trampoline's anchor kit become particularly crucial.
These features provide additional stability during storms or strong winds. The importance of wind resistance in trampolines can't be overstated – they not only ensure your trampoline stays grounded during gusty conditions but also significantly reduce the risk of potential damage or injuries.
Remember, a trampoline tumbling across your yard can pose a significant hazard to both people and property.
As you evaluate various options, there are several factors to consider when choosing a wind-resistant trampoline. First off, take note of the overall build quality – sturdy frames made from materials like galvanized steel offer enhanced durability and resistance against wind pressures.
Next up is the design; models with W-shaped legs or those that come with anchoring kits usually fare better in windy situations due to their improved stability.
Additionally, check out whether your chosen trampoline has any unique safety features designed specifically for high-wind scenarios, such as reinforced T-joint connections or special straps for added security.
Securing a trampoline in windy areas might require some extra work, but believe us, it's worth every bit of effort! Here are some tips: Consider investing in an anchor kit if it's not already included with your purchase.
These kits typically contain heavy-duty stakes that secure the legs of your trampoline firmly into the ground, providing much-needed stability against high winds.
Another useful tip is using windproof straps around your unit; this help distributes pressure more evenly across its structure, reducing the chances of tipping over during gusts.
Owning a wind-resistant trampoline offers numerous benefits, including peace of mind knowing that even on blustery days, you're unlikely to find your beloved play equipment turned into an unintentional projectile!
On another note, though – common problems with non-wind-resistant trampolines include increased wear and tear due to constant buffeting by winds and even potential toppling, leading to damages beyond repair.
Buyers Guide For Trampolines in Windy Areas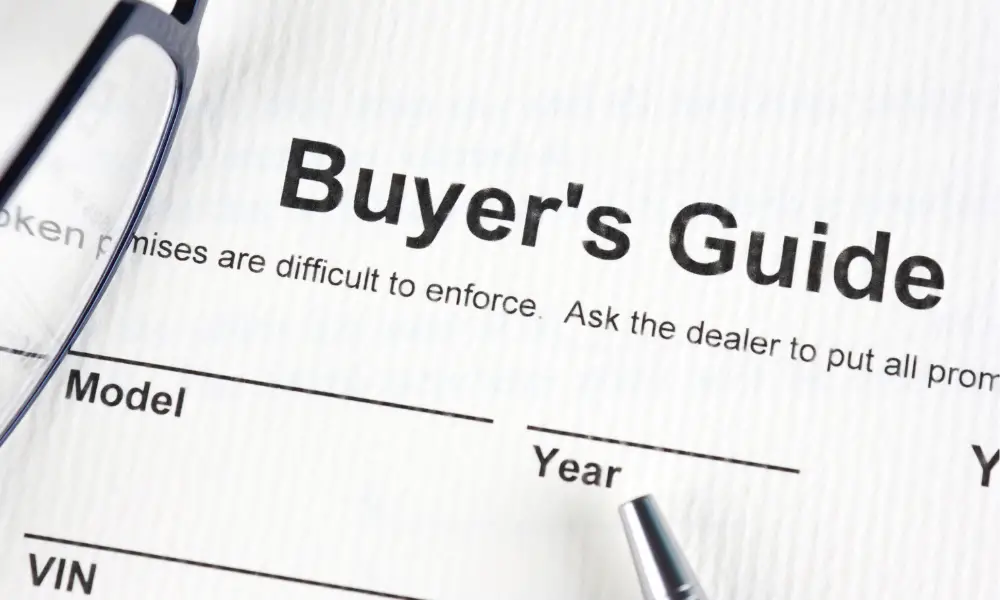 Looking for guidance on how to choose the perfect trampoline?
Don't worry; we've got you covered!
When buying a trampoline, one of the first things to consider is its weight limit. Different models come with different weight recommendations and it's important that you select one which can comfortably accommodate your needs.
For example, LUKDOF's 16FT Trampoline has a maximum weight recommendation of 1000 pounds, making it suitable for multiple users at once. On the other hand, Jumpflex's model caters to up to 550 pounds, and JUMPZYLLA's model has not specified any weight limit.
The next thing to ponder upon is safety considerations for trampolines, especially in windy areas. A crucial feature to look out for is an anchor kit – this will keep your trampoline secured firmly in place during strong winds and protect against potential accidents.
Both LUKDOF's and Jumpflex's models have windproof ground stakes and straps, while JUMPZYLLA doesn't mention these but recommends securing during high winds.
Comparing trampoline sizes also matter; larger ones may offer more jumping space but could potentially catch more wind than their smaller counterparts.
Also, safety nets are essential; they prevent jumpers from falling off the trampoline sides, with designs like curved poles or UV-resistant material playing a major role in enhancing safety.
Lastly, let's talk about the long-term durability of trampolines which should be a key aspect when investing in such recreational equipment.
Look out for features such as galvanized steel frames that resist rusting (like those found on all three discussed models) or high-quality jumping mats (as seen on LUKDOF's model).
Checking customer reviews can also give insight into product durability over time: JUMPZYLLA had positive feedback regarding frame sturdiness even after being boxed away for a year!
Remember choosing right doesn't just mean fun-filled sessions today but also ensuring that your choice withstands weather elements and lasts through many seasons of bouncing joy!
LUKDOF 16FT Trampoline Features
Best Overall
You'll appreciate the LUKDOF 16FT Trampoline for its impressive features, especially given its sturdy construction and top-notch safety measures. This trampoline is built to withstand wind with six windproof ground stakes and straps for stability during storms or strong winds. 
Plus, it's reinforced with 1.6mm heavy-duty galvanized steel tubes that have an anti-rust coating.
Its frame is also supported by six W-shaped legs that evenly distribute pressure, ensuring a stable jumping experience no matter how windy it gets.
The LUKDOF trampoline isn't just tough; it's designed with safety in mind too. The trampoline features a 360-degree safety net made of UV-resistant PE-dense fencing, which will keep you safely contained even in windy conditions. 
Steel tubes filled with EPE soft foam connect the safety net to the frame, further enhancing stability and reducing the risk of injury. And let's not forget about the gap-free design – there's zero chance of hands or feet getting caught while jumping!
Product Specs:
Frame Size: 16 Feet
Material: Steel Foam
Shape: Round
Maximum Weight Recommendation: 1000 Pounds
Number Of Springs: 108
Pros
Heavy-duty galvanized steel tubes ensure durability and resilience against rust.
A reinforced T-joint connection and six W-shaped legs provide superior stability.
Safety features like the gap-free design reduce the risk of injuries.
Cons
The larger size may require more space for setup.
The assembly might be challenging due to the numerous parts.
---
Jumpflex Trampoline Overview
Safest
If you're a fan of great design and durability, the Jumpflex Trampoline might just be your new favorite outdoor activity. This trampoline is built to withstand winds and weather with its alloy steel frame and 72 springs made of 42-gauge high tensile steel with a zinc coating for durability.
The safety features are top-notch, too, including curved safety poles and a 360-degree soft, durable net with SafeSeal for family security.
The netting enclosure is made from 100% high-strength polyester using an EndlessWeave knot-free system which enhances its durability while ensuring that there are no gaps or holes when the trampoline door is zipped shut.
The Jumpflex Trampoline isn't just about strength and safety, though; it's also designed for fun! It comes in three sizes (12ft, 14ft, and 15ft) to suit any backyard space or user preference. 
Plus, it has additional accessories like a basketball hoop, slide, shaded top, and anchor kit (which are not included in the package but can be purchased separately) that'll definitely take your bouncing experience up a notch. 
Assembly may take some time (estimated at between one-and-a-half to three hours, depending on how many people are working on it), but rest assured that clear instructions will guide you through each step.
Product Specs:
Brand: Jumpflex
Material: Polyester and Steel
Frame Size: Available in 12FT, 14FT, and 15FT
Maximum Weight Recommendation: Up to 550 Pounds
Safety Features: Curved safety poles and SafeSeal system
NOTE: You DO NEEDTrampoline Anchors for this product; they are not included.
Pros
Highly rated by customers for quality and durability.
Sturdy frame construction prevents rusting.
Lifetime warranty on the frame.
Cons
Some users reported difficulty installing the safety net.
No anchors included.
JUMPZYLLA Trampoline Specifications
Best Value
When it comes to safety and durability, the JUMPZYLLA Trampoline has you covered.
It complies with the ASTM F381-16 Standard Safety Specification and features a sturdy frame made of galvanized stainless steel. 
Not only is this trampoline designed for fun, but it also prioritizes your family's well-being. The curved poles provide added protection, reducing the risk of accidents during usage.
But it doesn't stop there. Even the ladder is plastic-covered to prevent slipping while climbing up or down. Installation is a breeze as all parts come in one package, complete with clear instructions and videos to guide you through the assembly process. 
Plus, the trampoline's powder-coated legs offer extra durability, and the waterproof foam ensures longevity even in windy areas. You can now enjoy an exhilarating jump without worrying about weather damage!
Product Specs:
Package Dimensions: 58 x 21.25 x 10.75 inches
Item Weight: 125 Pounds
Maximum Weight Recommendation: Not specified
Material: Galvanized Stainless Steel
Pros
Complies with ASTM F381-16 Standard Safety Specification.
Sturdy frame made of galvanized stainless steel.
Easy installation with clear instructions and provided videos.
Cons
No specific weight recommendation was provided.
It needs to have upgraded anchors.
Frequently Asked Questions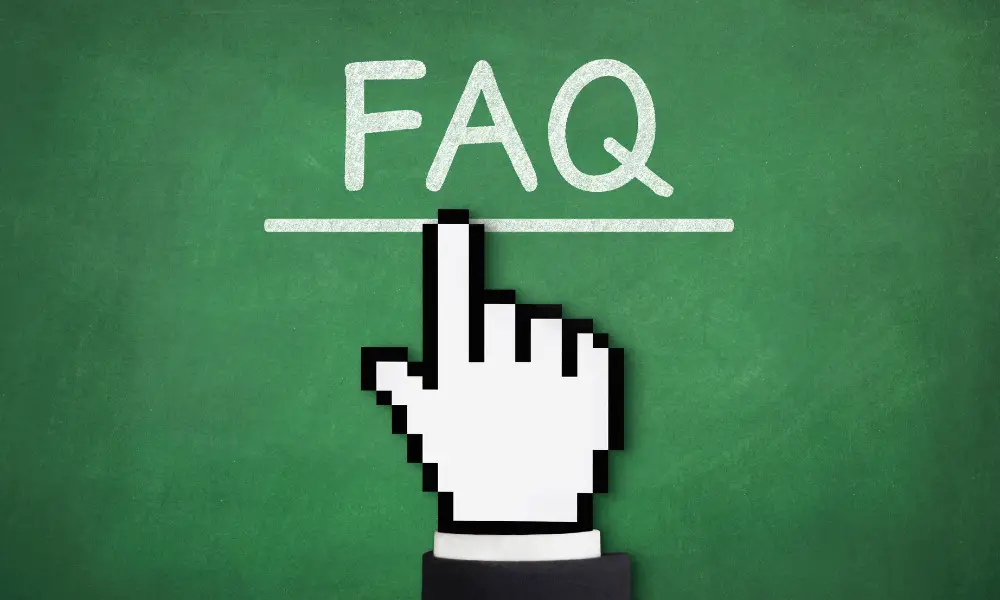 How does the LUKDOF 16FT Trampoline's windproof feature perform in high wind conditions?
Imagine you're strapping down your prized 16-foot beast of a trampoline, the Lukdof, in preparation for an impending storm. You might think it's about to take flight like a UFO amidst gusty winds.
But fear not! Lukdof's design is akin to that unmovable rock at the shore, facing the most tempestuous waves with unwavering resolve.
Its material durability can't be questioned – from its heavy-duty galvanized steel tubes and springs to the UV-resistant safety netting – it's built as if expecting Thor himself to bounce on it. The anchoring systems are no less impressive; six windproof ground stakes and straps ensure that your trampoline stays put even when Mother Nature is throwing a tantrum.
User experience? Well, let me tell you- this isn't just about having fun while jumping high enough to touch the sky; it's also about feeling secure knowing Lukdof has integrated top-notch safety measures, including reinforcing T-joint connections and W-shaped legs for stability.
So next time clouds gather ominously overhead, remember: Your Lukdof trampoline is ready for whatever windy challenge comes its way!
Are there any additional accessories required for the Jumpflex Trampoline to be stable in windy areas?
While the Jumpflex trampoline is designed with sturdy construction and safety measures like curved poles and a SafeSeal system, it doesn't come with specific wind-resistant accessories included.
However, Jumpflex does offer an anchor kit as an additional accessory that you might find useful for added stability in windy regions. This anchoring system can significantly enhance your trampoline setup, especially if you live in an area prone to high winds or storms.
It's crafted with durability in mind, so rest assured it's built to withstand harsh conditions without compromising the integrity of your trampoline. Remember, taking these extra steps not only ensures your trampoline stays put but also keeps everyone bouncing freely and safely!
What makes the JUMPZYLLA Trampoline more wind-resistant compared to other trampolines?
Jumpzylla's design is truly a game-changer when it comes to wind resistance. Its robust galvanized stainless steel frame, along with the powder-coated legs and waterproof foam, not only cater to its material resilience but also give an edge over other trampolines in windy situations.
Unique features such as the curved safety poles enhance stability during high winds, ensuring your fun isn't curtailed by weather conditions.
What sets Jumpzylla apart even further is its easy assembly process—with clear instructions and installation videos provided, you'll have it set up in no time at all! Plus, their product warranty assures that any unforeseen issues are promptly addressed.
The stakes for this trampoline are decent, but we recommend upgrading to a better anchor kit or going with the Lukdof option.
So go ahead and embrace your desire for freedom—Jumpzylla's got your back when the winds kick in!
How does the maximum weight recommendation of each trampoline affect its stability in windy areas?
You might think that a trampoline is as light as a feather, but when it comes to its maximum weight recommendation, every pound matters – especially in windy areas.
Here's the scoop: the maximum weight recommendation of each trampoline plays a pivotal role in its stability during gusty conditions.
Think about it this way; the greater the weight capacity, the more robust and sturdy its construction tends to be, enhancing overall wind resistance.
The strength of materials used, from galvanized steel frames to high-tensile springs, directly relates to this carrying capacity and subsequently impacts how well your trampoline stands up against Mother Nature's whims.
Safety measures like curved poles or net enclosures further add to this stability by providing structural balance and even distribution of force when winds hit.
In essence, weight isn't just an indicator of how many jumpers can have fun at once; it influences everything from material strength to wind resistance.
So whether you're aiming for skyscraping jumps or simply want peace of mind on blustery days, remember that a higher maximum weight recommendation could mean your ticket to fewer weather-related worries and increased freedom in your outdoor enjoyment!
Are there specific maintenance tips to ensure the trampolines remain durable and stable in windy conditions?
To ensure your trampoline remains durable and stable in windy conditions, there are a few maintenance tips you should consider.
First off, the effectiveness of your anchor kit is paramount. In high winds, a sturdy anchor kit will secure your trampoline to the ground and prevent it from flying away or tipping over.
Next up is the usage of protective covers. These can shield your trampoline from harsh weather conditions that could cause wear and tear over time.
Now, let's not forget about the frequency of maintenance checks; regularly inspecting for any damage or loose components can help extend its lifespan significantly.
Rust prevention methods are also essential – applying anti-rust spray on steel parts can keep them in top condition by warding off corrosion caused by moisture exposure during rainy weather.
Last, but certainly not least, remember the importance of ground leveling; an uneven surface can create instability and increase the risk of accidents during use or windstorms.
Embrace these actions as part of your journey toward limitless fun and freedom with your trampoline!
Conclusion
So, you're on the hunt for the perfect trampoline that can brave the winds and provide endless fun? Look no further than LUKDOF, Jumpflex, and JUMPZYLLA. These brands have proven their mettle in durability and safety. They have features like galvanized steel frames, reinforced T-joint connections, and heavy-duty springs.
Choosing a wind-resistant trampoline doesn't have to be a leap of faith. Armed with this knowledge about standout features and top-rated models, you're well-equipped to make a bounce-tastic decision.
Remember, it's all about stability in stormy conditions – because even when the wind howls, your fun shouldn't be blown away!