Have you ever heard the theory that a well-decorated backyard can make or break a party?
Well, it's time to put that theory to the test.
As you plan your next outdoor gathering, consider how the right decor can transform your backyard into an enchanting and inviting space for both you and your guests.
With some creativity, resourcefulness, and attention to detail, you'll be able to set the perfect scene for a memorable celebration. In this article, we'll explore various ideas to turn your backyard into a party paradise.
Setting the Scene with Lighting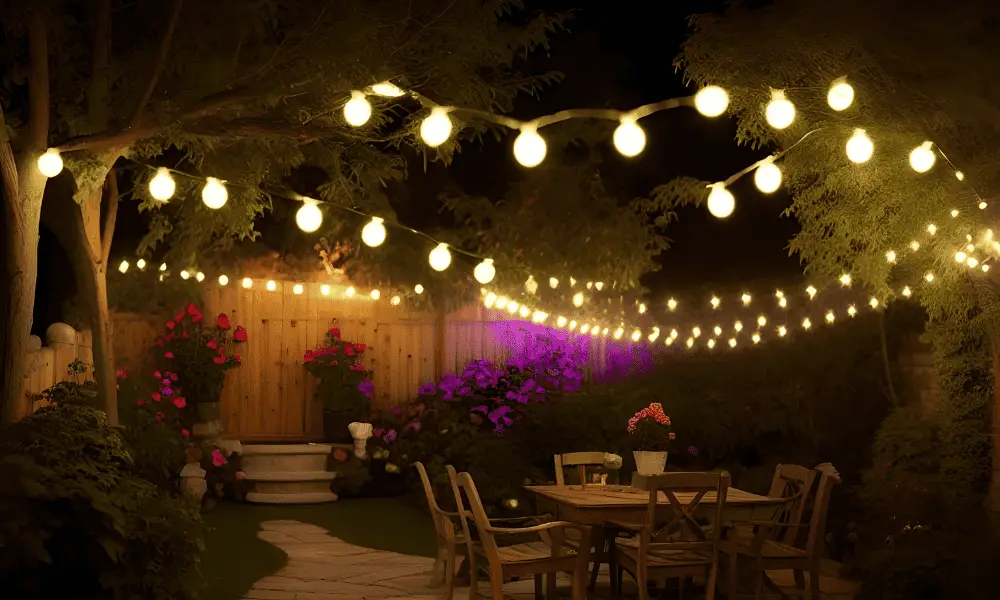 Imagine transforming your backyard into a magical oasis with enchanting lighting that sets the perfect mood for unforgettable parties and gatherings.
One of the first elements to consider when designing your party space is ambient lanterns.
These versatile light sources can be hung from tree branches, placed on tables, or even floated in a pool to create an inviting atmosphere. Mix and match different shapes, sizes, and colors to add depth and interest to your space.
For a more whimsical touch, consider incorporating string light patterns throughout your backyard by draping them across trees or intertwining them with foliage.
With so many styles available – from classic Edison bulbs to twinkling fairy lights – there's no shortage of ways to make your yard sparkle.
Solar powered options are an eco-friendly choice that won't require extension cords or unsightly wires running through your garden.
Solar lights come in various forms, such as stake lights, wall-mounted fixtures, or even decorative sculptures that will charge during the day and glow at night without any additional effort on your part.
Vintage chandeliers are another unique way to bring sophistication and charm into your outdoor space. Hang one above a dining table for an elegant focal point, or suspend multiple chandeliers at varying heights for added drama.
Candle arrangements can also provide a warm glow while setting an intimate ambiance for guests to enjoy late-night conversations under the stars.
Consider placing pillar candles inside hurricane lanterns along pathways leading guests through different areas of the party or clustering votives together on tabletops for a flickering centerpiece display.
Tealight candles floating in glass bowls filled with water can create striking reflections against surrounding surfaces while adding movement and life to still pools of water features in your landscape design.
Remember that it's all about layering different types of lighting together, so don't be afraid to mix ambient lanterns, string light patterns, solar-powered options, vintage chandeliers, and candle arrangements until you've created the perfect enchanted space for your next unforgettable party.
Cozy Outdoor Seating Arrangements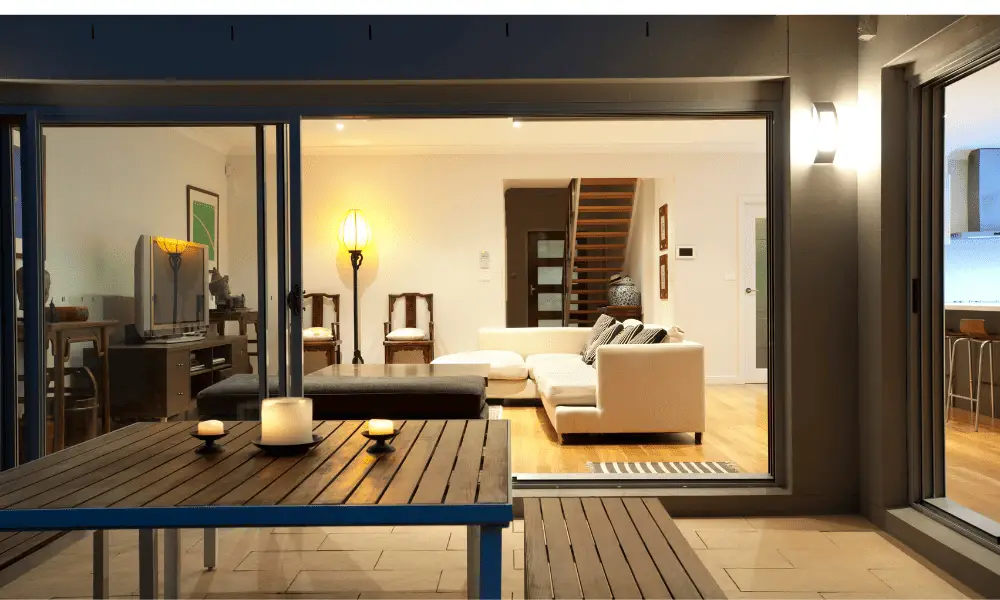 You'll love creating a cozy outdoor seating arrangement that's perfect for entertaining and making guests feel right at home. With the right mix of comfortable seating options, your backyard will become the go-to spot for gatherings and celebrations.
From pallet furniture to hammock hangouts, there are countless ways to create inviting spaces where friends and family can relax and enjoy each other's company.
| Pallet Furniture | Hammock Hangout | Bohemian Floor Cushions |
| --- | --- | --- |
| Swing Seats | Circular Benches | Lounge Chairs |
Pallet furniture is an affordable and eco-friendly way to provide ample seating in your backyard. Stack pallets on top of one another, add cushions for comfort, and you've got yourself a rustic yet chic sofa or loveseat.
A hammock hangout creates a laid-back vibe that invites guests to kick back and unwind – just string up a few hammocks between trees or sturdy posts. For those who prefer a more bohemian look, scatter floor cushions throughout the yard so that everyone can lounge in style.
Don't forget about swing seats or circular benches around fire pits – they're great conversation starters as well as comfortable spots to sit.
As you plan your outdoor party space, remember that the key is variety – having different types of seating available ensures everyone will find their ideal spot to relax.
Incorporate elements like pallet furniture with bohemian floor cushions for an eclectic atmosphere or set up swing seats near hammock hangouts for ultimate relaxation zones.
By thoughtfully arranging these comfortable seating options throughout your backyard, you'll create an environment where memories are made and cherished by all who attend your gatherings.
Creating a Fun and Festive Atmosphere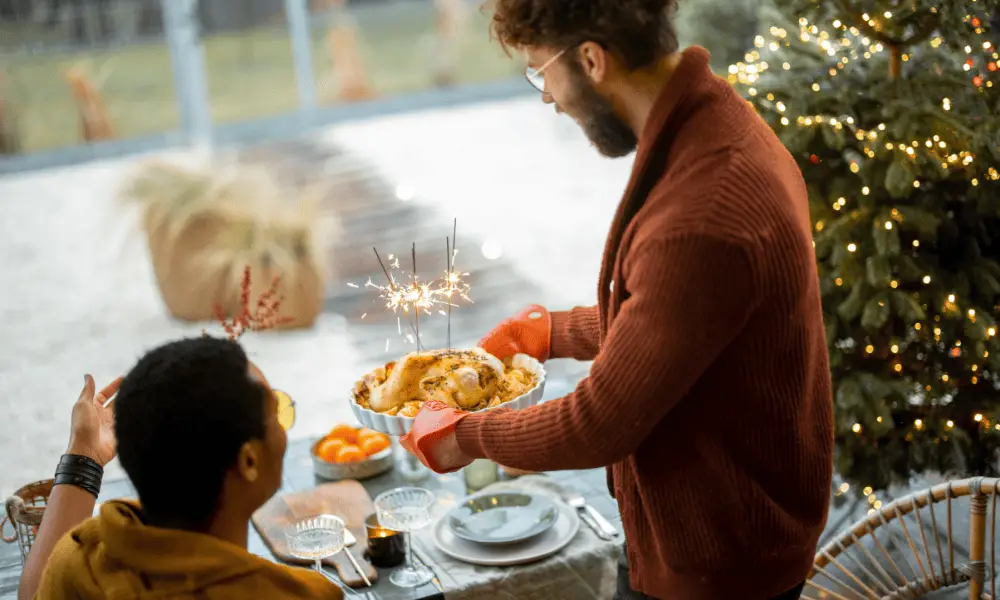 Creating a fun and festive atmosphere doesn't have to be complicated or expensive; it's all about incorporating lively colors, playful lighting, and engaging activities that'll keep your guests entertained and mingling throughout the event.
Start with colorful tablescapes that include vibrant tablecloths, napkins, and centerpieces. You can also add inflatable decor like balloons or pool floats in various shapes and sizes to create an exciting visual element.
Don't forget themed partyware like plates, cups, and utensils to tie everything together and make your backyard feel like a true party destination.
Illuminate your backyard by stringing up fairy lights or lanterns overhead for a warm glow as the sun sets. You can create DIY light fixtures using mason jars filled with battery-operated tea lights or use colored bulbs for added festivity.
For an extra touch of whimsy, consider investing in solar-powered stake lights shaped like flowers or animals that line walkways or garden beds – they'll come alive at night without any effort from you!
Make sure there are plenty of comfortable seating areas where guests can relax under the twinkling lights while enjoying their food and drinks.
Keep everyone entertained with a variety of outdoor games such as cornhole, giant Jenga, horseshoes, or even set up a mini golf course if space allows. These interactive activities will encourage friendly competition among guests while creating memories that last long after the party is over.
To capture those moments forever, designate an area for photo backdrops by hanging colorful fabric panels against a fence or wall – add props like hats, sunglasses, and chalkboard signs with funny quotes for some hilarious snapshots!
By combining these elements into your backyard celebration – colorful tablescapes, inflatable decor items, themed partyware alongside outdoor games, and photo backdrops – you'll effortlessly create a memorable experience for everyone involved.
Incorporating Nature into Your Decor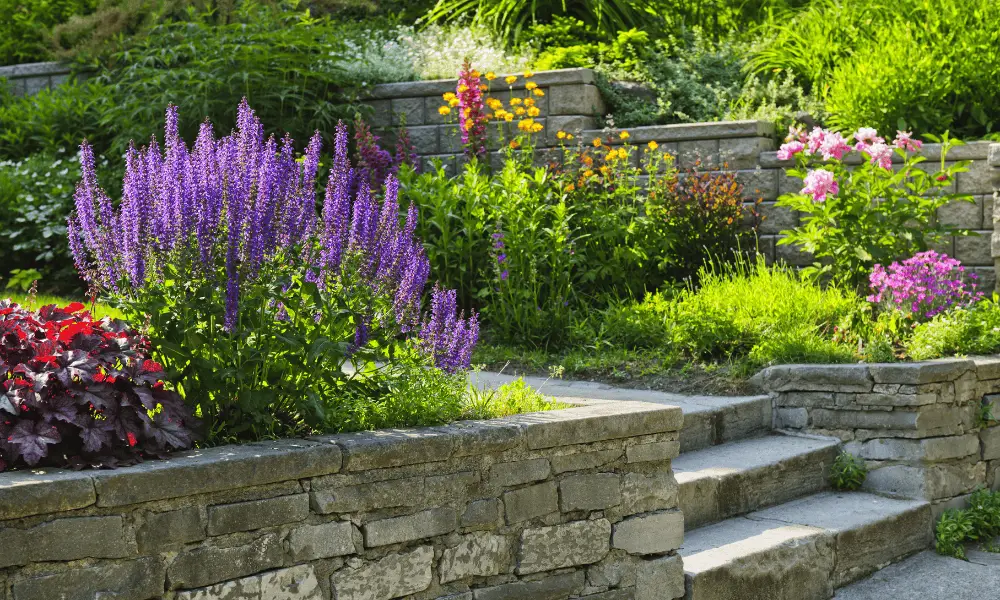 Incorporating nature into your decor effortlessly brings a refreshing and serene vibe to any outdoor gathering.
Embracing the beauty of your surroundings can be achieved through natural centerpieces, botanical accents, tree-hugging decor, and floral arrangements.
Not only do these elements add an organic touch to your party setting, but they also promote sustainability by using eco-friendly materials.
To inspire you with ideas on how to incorporate nature into your backyard party decorations, here's a table showcasing different elements and their potential uses:
| Element | Ideas for Use |
| --- | --- |
| Natural Centerpieces | Fill large bowls with fruits or flowers; use branches in vases; create succulent gardens in rustic containers |
| Botanical Accents | Scatter leaves or flower petals on tables; hang garlands made from greenery |
| Tree Hugging Decor | Wrap twinkle lights around trunks; tie ribbons or fabric strips to branches; hang lanterns from low-hanging limbs |
| Floral Arrangements | Arrange blooms in jars or bottles wrapped with twine; float flowers in water-filled glass bowls |
| Eco-Friendly Materials | Use biodegradable plates and utensils; make signs from reclaimed wood or chalkboard paint |
Experimenting with various combinations of these natural elements will allow you to find the perfect balance that complements your backyard setting.
You might discover that intertwining twinkle lights around tree trunks create a magical atmosphere at dusk while floating vibrant flowers in water-filled glass bowls add a touch of elegance to your table settings.
The possibilities are endless when it comes to incorporating nature into your backyard party decor.
As you plan and create the perfect ambiance for your outdoor gathering, remember that incorporating nature is not only visually appealing but also eco-conscious.
By embracing natural materials and emphasizing sustainable practices, you'll not only be throwing a memorable party but also contributing to a healthier environment for future generations to enjoy.
So, go ahead and let nature take center stage in your backyard party decor!
DIY Decorations for a Personal Touch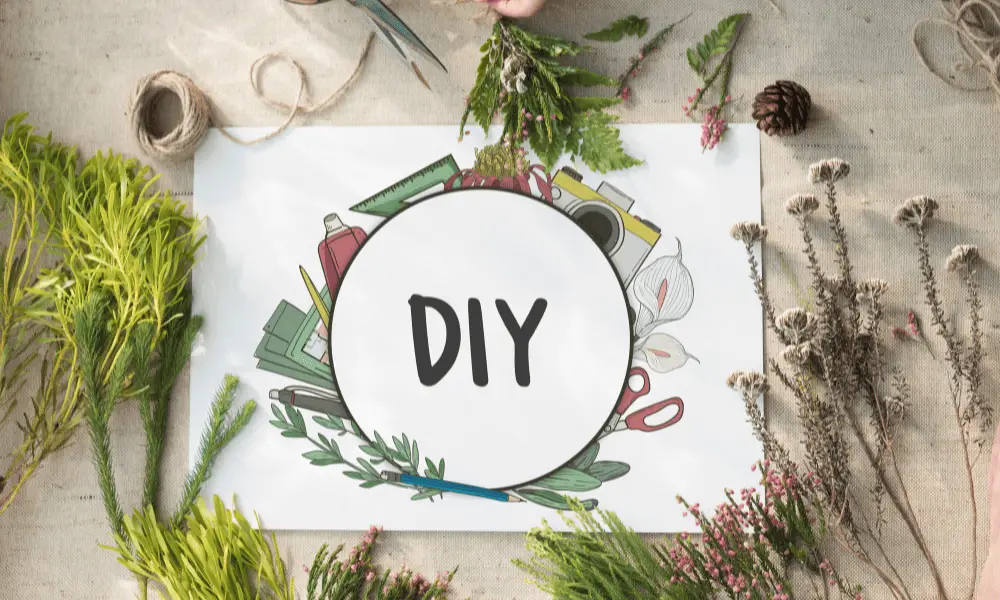 Adding a personal touch to your outdoor gathering with DIY decorations can truly make it feel like a one-of-a-kind event, and there's no better way to showcase your creativity than by crafting unique, nature-inspired elements that dazzle your guests.
Not only will you save money on store-bought decorations, but you'll also create memorable pieces that can be reused or repurposed for future events.
To get started, consider some of these easy-to-make ideas:
DIY centerpieces using flowers from your garden, mason jars filled with fairy lights or candles, and rustic wood slices as bases
Repurposed materials such as old tin cans turned into chic lanterns or planters, and wine bottles transformed into vases or candle holders
Homemade banners made from burlap or fabric scraps strung together with twine, adorned with hand-painted letters or stenciled designs
Another way to add a personal touch is through crafty tableware.
Consider using plain white plates and adding a custom design with porcelain paint markers – this could be anything from a simple pattern to the initials of the guest of honor.
You could also sew fabric napkins in fun patterns that match the party theme and create unique napkin rings out of items found in nature, like small branches or twigs tied together with a ribbon.
When it comes to upcycled decorations for your backyard party, let your imagination run wild! Take advantage of thrift store finds by turning an old picture frame into a beautiful serving tray or painting an antique ladder for use as a display stand for desserts.
Create charming seating areas by placing colorful cushions on hay bales covered in cozy blankets.
The possibilities are endless when you take the time to explore creative ways to repurpose items around your home or neighborhood while staying true to the natural theme of your outdoor celebration.
With just a little bit of effort and resourcefulness, incorporating DIY decorations will not only help set the mood for your backyard party but will also leave a lasting impression on your guests.
By combining elements of nature with personalized touches, you'll create a magical atmosphere that is sure to make your event unforgettable.
So go ahead and unleash your inner artist – the perfect outdoor gathering awaits!
Conclusion
In summary, it's your creativity and resourcefulness that'll elevate your backyard party to the next level. By setting the scene with brilliant lighting, crafting cozy seating arrangements, and incorporating nature into your decor, you're well on your way to fashioning a memorable soirée.
Don't forget to add those personal DIY touches for a fun and festive atmosphere. With these ideas in mind, you'll be hosting unforgettable gatherings under the stars in no time!